As part of the deployment of the quality approach, which is one of the major lines of the University's 5 year contract, the team of the Health Engineering Master has undertaken the implementation procedure aiming at obtaining the ISO 9001 V2015 certification.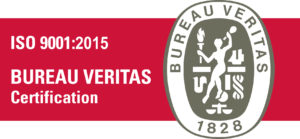 Why?
In an increasingly competitive context, the quality approach contributes to the implementation of the the University's strategy and to reach its targets. It helps improve:
The confidence and the satisfaction of the stakeholders as well as the image of the establishment.
The studying conditions of the students.
The administrative actions by making them simpler.
The attractiveness of the qualifications thanks to the notoriety of the quality label obtained.
The staff's working conditions thanks to the formalisation and the securisation of the procedures.
What is a quality approach?
It's about implementing an organization which will help enter into a continuous improvement dynamic thanks to:
A better control of the training and procedures' organisation.
The implementation of various devices (satisfaction survey, complaint, reporting of deficiencies, indicators…) which help identify improvement priorities.
The follow-up of improvement actions' implementation and the measurement of their efficiency.