le BDEISM (Bureau des Etudiants Ingénierie-Santé de Montpellier)
You have visited the official website of Montpellier Health Engineering, and it's a good thing!!!
You surely know now all the serious things to know about our training course apart maybe from its extracurricular activities… So here they are :*
The BDE ISM is a student association represented by a very dynamic team (see photo) proposing to make the most of your student life. You can find it on Facebook under the name of « BDE IUP santé »  to have the details of our parties and the main events.
And you shouldn't forget that you fairly quickly gofrom student to « former student » and that's when you need to feel supported to find your place in the profession: that's one of the roles of the Association des Anciens Élèves de l'Ingénierie de la Santé de Montpellier (AAEISM) Association of Montpellier Health Engineering Former Students : see their page !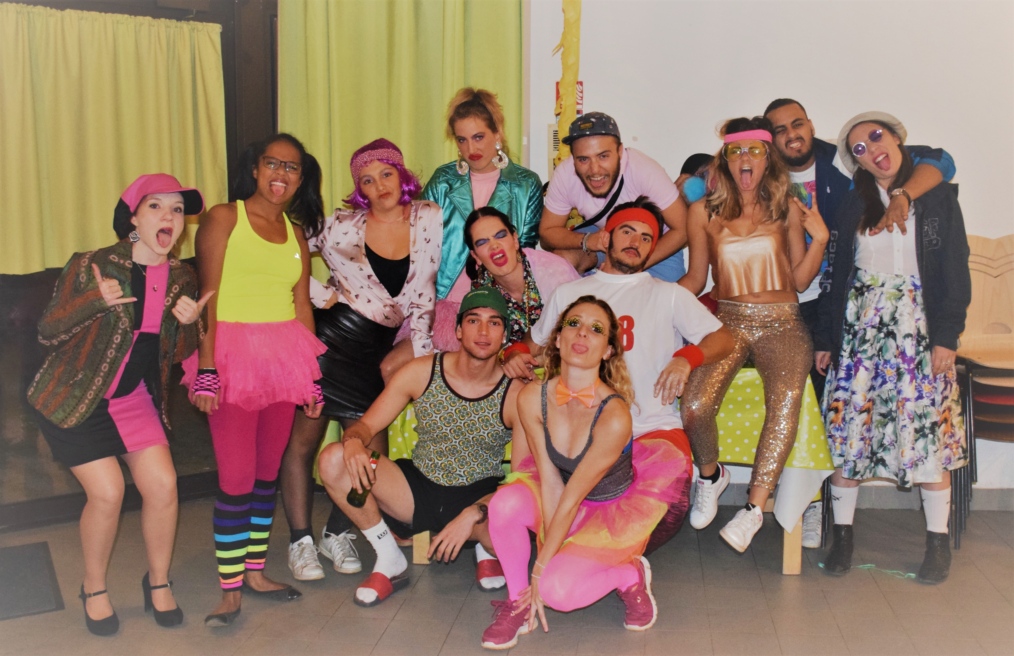 An unusual BDE today : after effort, you need fun ! …*
And this integration weekend has been very successful:
Our association's aim is to energise student life within the Health Engineering course, to facilitate students' life and to maintain a good atmosphere between the different classes.
It can propose many extra-curricular activities such as :
A ski trip: over three days, we join with the YOUPS to schuss down the slopes surrounded by the most beautiful landscapes in the region.
Many parties: after a long day of lectures, there's nothing like relaxing with friends in the most vibrant spots of Montpellier.
An integration weekend to welcome you with joy and good humour and to make the IUP remain a great and beautiful family (see photos).
The BDE is also a welcoming and pleasant place where students can meet between 12.15pm and 13.45 pm and make the most of this break in their day.*
Finally, many activities which you will discover throughout the year.
Regarding practical aspects, the BDE can also get you specials deals on the handouts from teachers as well as with our various partners.
In short, the BDE is a group of students supporting student life.
The current BDE consists of :
Président : COUSTOL Arnaud
Treasurer: GREMI Téa
Secretary: KANJAOUI Abdelhay
Other members: BUSCAIL Fanny, BOUYSSET Thomas, GATEAU Chloé, JELLAL Yasmine, LECLERCQ Léo, RIVENQ Mathilde, AZIZ Salima, CAMARASSA Chloé, BOUCHITTE Laurine, TOBAN Clarisse, AIT AMMAR Mélissa, EL MASCRI Imène, TEKELYOVA Michaela
You can join us on Facebook under the name of « BDE IUP santé »  for more details on our parties and the main events.
You see, at the « Health Engineering » LMD, we're doing stuff, we're having a laugh and making the most of the good things in life… so come and join us!! *
*
*
*
*