ENVIRONMENTAL, HEALTH AND PROFESSIONAL RISKS
A complete training course in the fields of quality, health, safety, QSSE environment

Elena GOMEZ, in charge of the MPES master presents her formation
TO ACQUIRE KNOWLEDGE
Role of the key players and local, national and international contacts in risks management
The risks assessment approaches: regulatory monitoring, scientific and technical control of professional health and environmental risks
Project management: management review, environmental and health analysis, action plans, keeping within deadlines and costs, reporting, corrective actions, audit.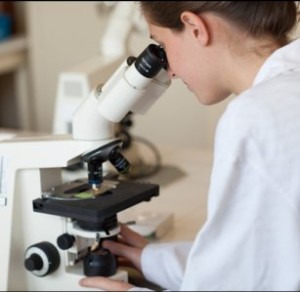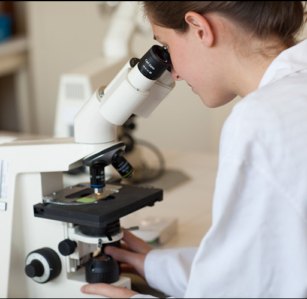 TO ACQUIRE SKILLS
Assess and manage risks in the work place:
to anticipate, identify, evaluate and master environmental, health and professional risks,
To update the health and safety processes (unique doc, EPI, strenuousness, FdS, OHSAS 18001), environmental management and the quality (ISO 14001 and 9001, control of nuisances), corporate social responsibility,
To train and communicate on the risks.
EXPERIENCE IN THE WORK PLACE
5 MONTH WORK PLACEMENT MASTER 1 • 6 MONTH WORK PLACEMENT OR APPRENTICESHIP IN MASTER 2
EMPLOYMENT OPPORTUNITIES
Environmental health and risks assessment manager, Engineer, Assistant, Quality leader, Health, Safety and Environment (QSSE) Product stewarship, Health impact and sustainable development study director
PROJECT MANAGEMENT IN  ENVIRONMENT – HEALTH – VIDEO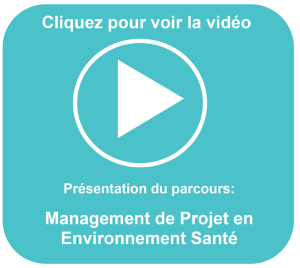 GOALS, CONTENTS AND TEACHERS FOR ALL TEACHING UNITS IN THIS COURSE :
MASTER 1 – prog 2015-2016
SEMESTRE 1
SPECIFIC TU (S1): ENVIRONMENTAL HEALTH PROJECT MANAGEMENT
Goals:
Knowledge of the legal bases environmental law
Knowledge of the concepts and central reasoning of environmental economy
Knowledge of the regulation of chemical substances in Europe
Knowledge of the guiding principles and management of the standards ISO 9001, ISO 14001, OHSAS 18001
Content:
Environmental law (15hrs – Lecture + 2 hrs Tutorial)
Guiding principles and issues of the standards ISO 9001, ISO 14001, OHSAS 18001 (5hrs-Tutorial)
Environmental economy (18hrs-Lecture)
The regulation on chemical substances in Europe (14hrs-Lecture)
Teachers:
Montpellier University
A. GARD
R. PREGET
M.-H. BOUISSAC
G. VEYRET
B. WEIL-BELABBAS
R. COLIN
Goals:
To develop communication skills in a foreign language
Specialised vocabulary
Knowledge of the companies and health matters in the countries of the target language
Cultural approach
Content: 40hrs
Work on all communication skills: written and oral expression and comprehension
Knowledge of the professional and cultural international environment
Job interview simulation, oral presentation using PowerPoint, meetings simulation, writing letters and emails, debates, documents reading etc.
Methodological aspects (according to the groups' needs)
Practice on digital platform aiming at revising and strengthening language skills
Teachers:
I. MAITRE-DEVALLON
Y. ZAMBRANO
G. NICKSON
P. WEINMANN
Goals:
To put into practice the skills gained during the training course
To achieve a concrete professional project within one's context of activities
Content:
Preparation and instruction to find and complete a work placement (3hrs-Lecture)
3 to 5 months full-time in a public or private company
Teachers:
B. BAÑULS
B. BATAILLE
S. BEGU
A. EL GHZAOUI
P. RAVEL
M. VIVIEN
A. ESCANDE
E. GOMEZ
B. NOTTELET
X. GARRIC
SPECIFIC TU (S2): ENVIRONMENTAL HEALTH PROJECT MANAGEMENT
Goals:
To know the various pollutions of industrial origin and their environmental and health impacts outside the work place.
To know the assessment criteria for water, air and grounds quality.
Content:
Health, Safety, Environment in the work place: (4hrs-Lecture + 30hrs-Tutorial)
Industrial safety: casual tree analysis, collective and individual protections
Industrial hygiene: One document, chemical risk assessment
Professional health management policies
« Quality, safety, Environment » integrated systems
Tutorial: To carry out an initial environmental review for a company in Montpellier: Analysis of non-conformities, preventive actions, corrective actions. Presentation in a poster shape Contamination, monitoring, impact : (18hrs + 6hrs-Tutorial)
Air monitoring and pollution: conference and measuring device of AIR LANGUEDOC
Heath risks assessment methodology: Example of polluted sites and grounds
Water monitoring and quality, wastewater treatment systems
Non-hazardous and hazardous waste management
Analysis of a noise problem: generation, propagation and reception, physical impact, legislation
Tutorial: Learning the methods of noise measurement using various sound level meters
Teachers:
M.-H. BOUISSAC
A. LEINOT
A. AKNINE
E. GOMEZ
A. ESCANDE
S. LECLERC
R. COLIN
Goals:
Introduction to the main analysis instrumental techniques
To know the environmental quality biomonitoring tools
To know the control and analysis microbiological techniques
Reminder of the basics of industrial and environmental toxicology
Content:
Chemistry : (14hrs-Lecture + 10hrs-Tutorial)
Sampling techniques
Samples treatment methods applied to the water and soils matrix
Instrumental and volumetric analysis techniques
Methods
Tutorial: Quantification of emerging contaminants as trace state in the water: preparation of the sample (concentration and a purification of the sample on solid support (SPE)), analysis by gas chromatograph mass spectrometer (GC-MS/MS) and retreatment of the data Biology : (6hrs-Lecture + 6hrs-Tutorial)
Reminder of instrustrial toxicology, environmental toxicology
Presentation of the bio-trials applied to environment monitoring (in vitro studies, exposure and effect biomarkers)
Practical work: Analysis of an environmental sample's biological activity: Dosage of the estrogenic activity using bio-trial, identification of estradio equivalentMicobiology : (9hrs-Lecture + 18hrs-Tutorial)
Nomenclature and classification of bacteria and of the main groups of protists eukaryotes
Techniques of culture and indentification in microbiology
Micro-organisms and environment
Micro-organisms and food ­ HACCP method
Practical work: Count and analysis of a microbial mixture in complex matrix (milk, water)
Teachers:
Montpellier University
B. BAÑULS
C. PERRIN
G. COUSSOT
F. COURANT
A. ESCANDE
Goals:
To acquire autonomy in achieving one's professional project
To develop writing and oral presentation skills
To exchange with professionals and to know the industry
To carry out a case study using the knowledge acquired in hygene, safety and environment
Content:
CV and covering letter workshop
Work on the professional personal project
Practial application of the regulations of a BPI
Study of industrial sites through visits: waste management, wastewaters management, eco-toxicology laboratory.
Teachers:
Montpellier University
M.-H. BOUISSAC
F. COURANT
A. GARD
E. GOMEZ
A. ESCANDE
MASTER 2 – prog 2016-2017
SEMESTER 3
Goals:
Project management:
To understand the concepts, processes and project management methods within the frame described by the Project Management Institute
Operational planning: from analysing a project to the preparation of a feasible work schedule
To know the basic framework of innovation protection, manufacturing, the marketing and surveillance of medicines
Management control:
To assess and understand through an account of company's results, the items of profitality and performance
MS Project:
To be able to use the MS Project software
Content:
Project management (12hrs- Lecture + 12hrs-Tutorial)
Management control and performance management (6hrs-Lecture + 6hrs-Tutorial)
MS Project software (12hrs-Tutorial)
Teachers:
Montpellier University
External professionals
Goals:
Team management:
To clarify the missions, roles and function of a team manager (project)
To understand the influence of one's leadership of the team's performance
To identify one's management style, one's negotiation style
To be able to lead a meeting
Quality management :
To master quality management
Marketing:
To understand the market's mechanisms
To be able to identify the relevant stakeholders and to analyse the influence factors
To know the various strategic manoeuvres (by comparison with the demand and faced with the competition)
To be able to define the appropriate operational modes
Content:
Team management (12,5hrs-Tutorial)
Quality management (14hrs-Lecture + 12hrs-Tutorial)
Marketing (12hrs-Lecture)
Teachers:
R. BARTHES
N. DE LELIGNE
L. KABBARA BARDINA
SPECIFIC TU (S3): ENVIRONMENTAL HEALTH PROJECT MANAGEMENT
SEMESTER 4
COMMON CORE – WORK EXPERIENCE PLACEMENT (S4)
Goals:
To carry out a concrete professional project within its context of activities
Content:
2hrs Lecture: preparation and instructions to find and do a work placement
4 to 6 months full-time in a public or private company
Teachers:
B. BAÑULS
B. BATAILLE
B. BEGU
P. RAVEL
M. VIVIEN
E. GOMEZ
X. GARRIC
A. EL GHZAOUI
SPECIFIC TU (S4): ENVIRONMENTAL HEALTH PROJECT MANAGEMENT
Goals:
To acquire autonomy to carry out a project in partnership with the work place
Content:
Communication: Writing and oral presentation skills
Presentation and structure of a report related to one's professional project
Teachers:
Goals:
To be able to communicate on chronic and professional risks
To integrate the knowledge acquired in the management of health, professional and environmental risks in an applied project
To define professional and personal goals in environmental health
Content:
Analysis and synthesis in the field of risks assessment
Communication: Writing and oral presentation skills
Presentation and structure of a report on environment and health risks and on work related risks
Teachers:
Montpellier University
Goals:
To carry out assessment files on work related risks
To be able to communicate on chronic and professional risks
To know professional risks : chronic health risks, accidental safety risks
To audit a system
To know the key players and the local, national, international contacts in risk management
Content:
Accidental and safety risks in the work place
Chronic risks: work condition assessment
Priority substances
Hygienist in the work place
Communicating on risks
Presentation and structure of a report on work related risks
Teachers:
External professionals
M. SAMIRANT (ITV)
K. PERI (LyondellBasell)
F. PARROT (Sanofi)